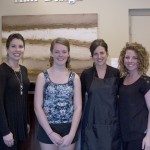 At Fuzion Hair Design we love to help our community! So when a local business, Sweet Repeats and More, decided to throw a Sweet 16 party for a local teen who'd never had a birthday party before we just had to get involved! We offered to help by doing her hair and making her feel extra special for her big night. She was just the nicest young lady and we were blessed to be a part of this happy event! Here are a few photos, courtesy of V Cravens Photography (www.vcravensphotography.com). Check out her website for a few others of this...
read more
It seems like every where you look these days, braids are popping up. From the fashion runways, to the pages of People magazine, to the local mall, braids are continuing as a hot trend into winter. Lots of people think of them in the summer (anyone remember Bo Derek's iconic corn rows in "10"? ) but they can be just as beautiful for a holiday look! This cool braid is a serpent or serpentine braid, guaranteed to get some admiring comments! This is the traditional style
read more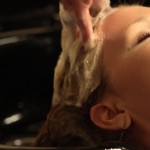 Lately we've been hearing a lot of similar stories from new clients about their experiences with other salons. Since they aren't going to those salons any more, obviously they aren't always good stories, but we have been a little suprised by what the clients are saying. It's not usually tales of horrendous, crooked hairuts or awful, green hair color. It's more likely to be a tale of going in for a trim, and leaving with hair 4 inches shorter than they wanted. Or wanting to be a blonde and leaving a red head. Is...
read more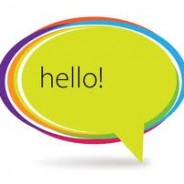 Hello Fuzion Friends, and welcome to our new website! We are super excited to have it up and running, and can't wait to share all sorts of great stuff with you. We want this to be a place where we can share pictures of our work, interesting information, fun facts, news and happenings in our awesome town of Waxhaw, anything we think is cool, and think you will too. To make this site and blog the best it can be, we need you! Look around. What do you like? What would you like to see? YOU, our loyal friends are the reasons that we do what...
read more